To view all of your facilities on a map, go to the facilities tab, click the toggle button in the top right corner labeled "Show on map".
1. Navigate to the Facilities section of the UptimeController on the left hand side bar.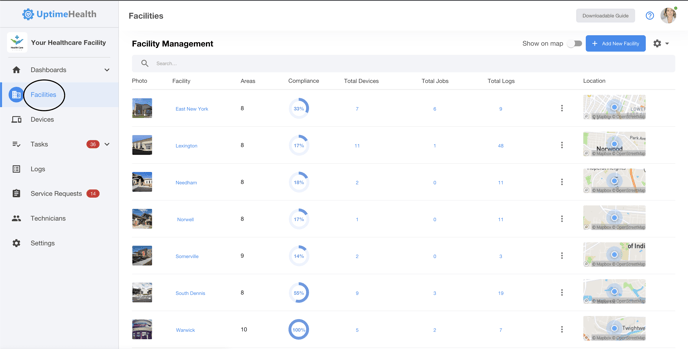 2. Click the Show on map button in the upper right hand corner.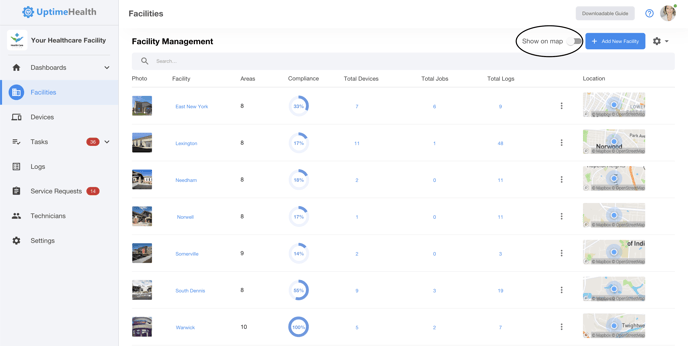 3. Zoom in on different areas of the country to see individual facilities or stay zoomed out and see the number of facilities in an area.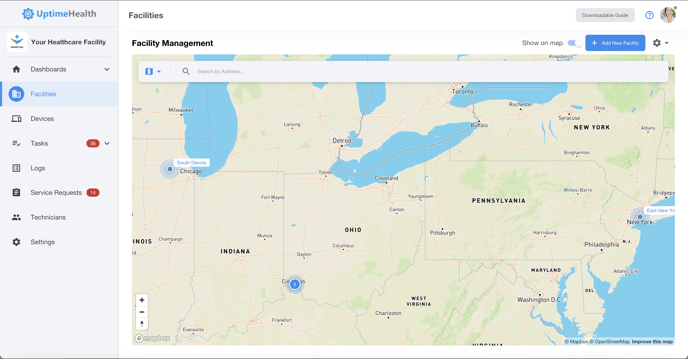 Watch this quick 60-second video for detailed help: