The report repair function is helpful for recording repair data for repairs that were done by your team or requested through a technician outside of the UptimeController.
1. Navigate to the Devices section on the left side bar.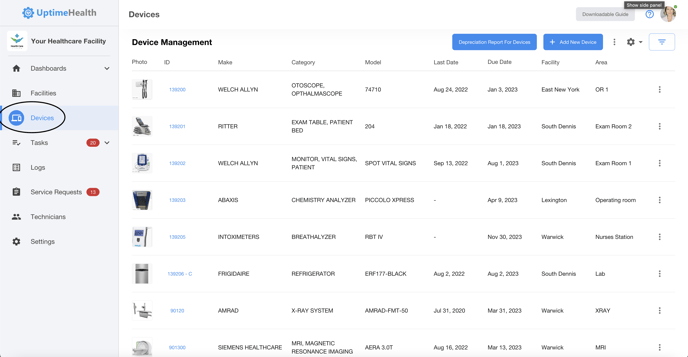 2. Locate your device using the device filter or by scrolling through the available list.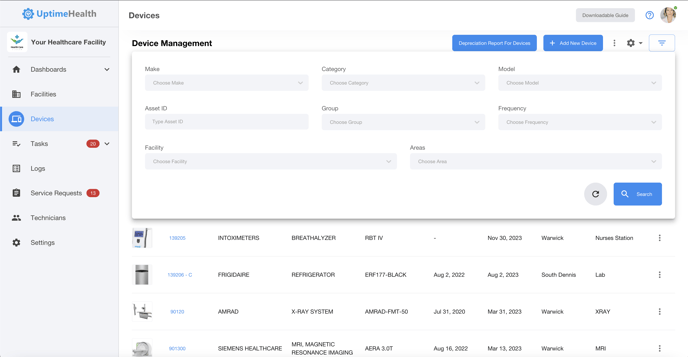 3. Click on the asset ID to open the device record.*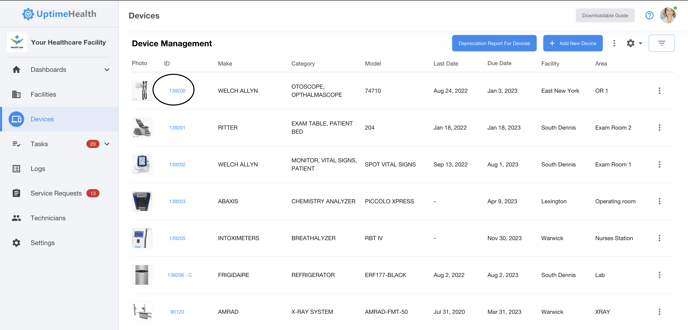 4. Select the Report Repair button in the upper right hand corner.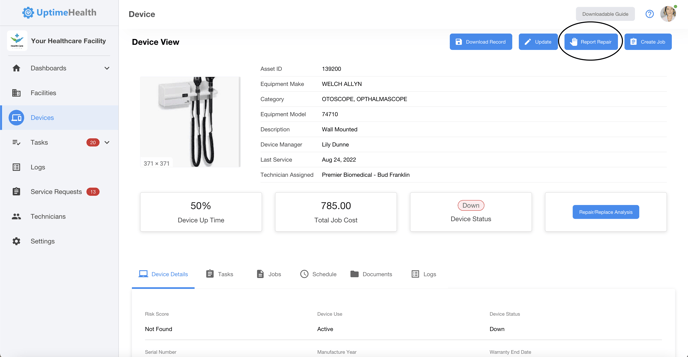 5. Enter the necessary information in the fields provided.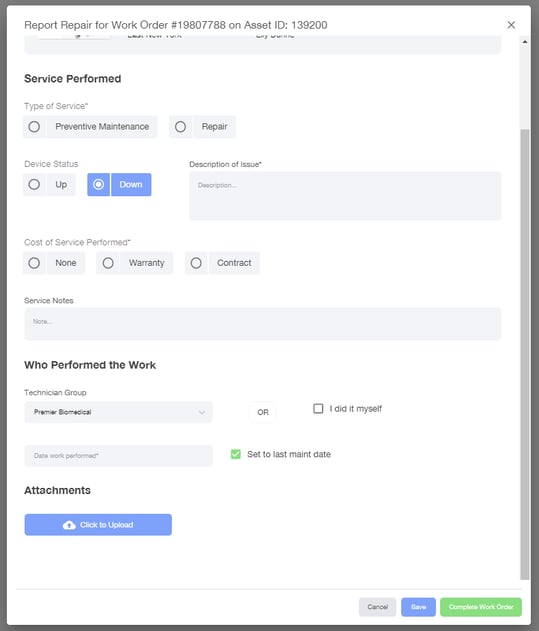 Type of Service: Is this an annual preventative maintenance event/initial inspection or a true repair?
Device Status: Is the Device Up and working or Down and not working?
Description: What details can you provide on this repair? (The more you can add the better.)
Cost of Service Performed: None, Warranty, or Contract? Contract is the only option that will show fields to put in exact costs for each part of the repair (Parts, Labor, Travel, Total).
Service Notes: If this was an outside technician they may have comments on the repair that can be entered here.
6. Hit Save if the repair is still ongoing or Complete if the repair is completed.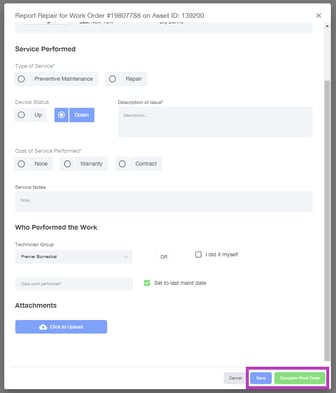 7. These repairs can be viewed in the Work Order section along with the repairs requested through the UptimeController.
*Alternatively, the report repair function can be accessed by clicking on the three dots on the right hand side of the device listing.